Ariana Grande guest stars in Ariana, Meet Ariana as herself. It is unknown if she will make any more appearances. She is the second guest star in the Last Friday Night series. Ariana is a happy person, and laughs a lot. She is a singer, actor, and dancer.
She has done covers of many songs, such as Rolling in The Deep, Vienna, ABC, Love The Way You Lie, Grenade, Born This Way, Tik Tok/Carlifornia Girls, and many more. Some songs that she has released as her own are Tattooed Heart, Put Your Hearts Up, and Pink Champagne, however, she may be doing more songs.
Television Appearences
Edit
She is best known for her work on the show VicTORIous as Cat Valentine. Cat is one of the main characters. She is known as a ditzy, bubbly and cheerful person who rarely gets angry. (Read more...) She was also in the musical, 13, as Charlotte, with her one of her co-workers on Victorious, Liz Gillies. Charlotte is better than everyone at everything. She loves life, her friends, and school. (Read more...)
Her fans call themselves Arianators, and try not to start fights. Their motto is "Plant Love and Grow Peace." They strive to make Ariana happy, and always talk about Ariana. They are happy when Ariana does a Twitcam, and always watch it. More Info Coming Soon
Known Arianators
Edit
TwitmusicEdit
Ariana has put a lot of her covers on Twitmusic. Some of her songs are Rolling in the Deep, Vienna, Love The Way You Lie, Grenade, and many more.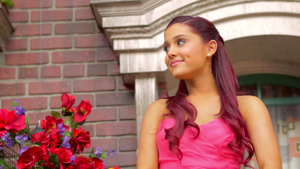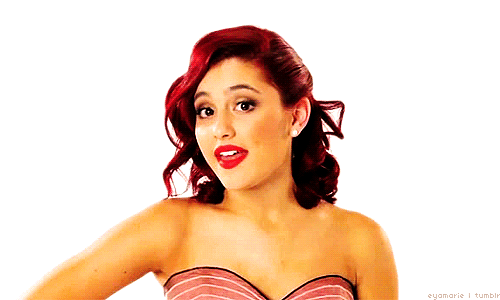 Ariana Grande Gallery
Edit
The gallery for Ariana Grande can be found here.